DAYS UNTIL GREEK FESTIVAL 2024:
Admission at Gate
$5.00 (adults)
Children 12 and under admitted free
Friday 11:00am – 3:00pm Free Admission
Pre-Sale Ticket ($30)
Includes 1 day admission, Classic Dinner Plate, and
your choice of Souvlaki or Pastry Box
Pre-Sale Tickets Available after August 31, 2023
Contact the Parish Office for more information:
713.526.5377
Win Tickets
Listen to your favorite radio stations in September to win free family passes to the
Original Greek Festival
(Sorry, no online tickets this year)
Years of Food, Drink, & Dancing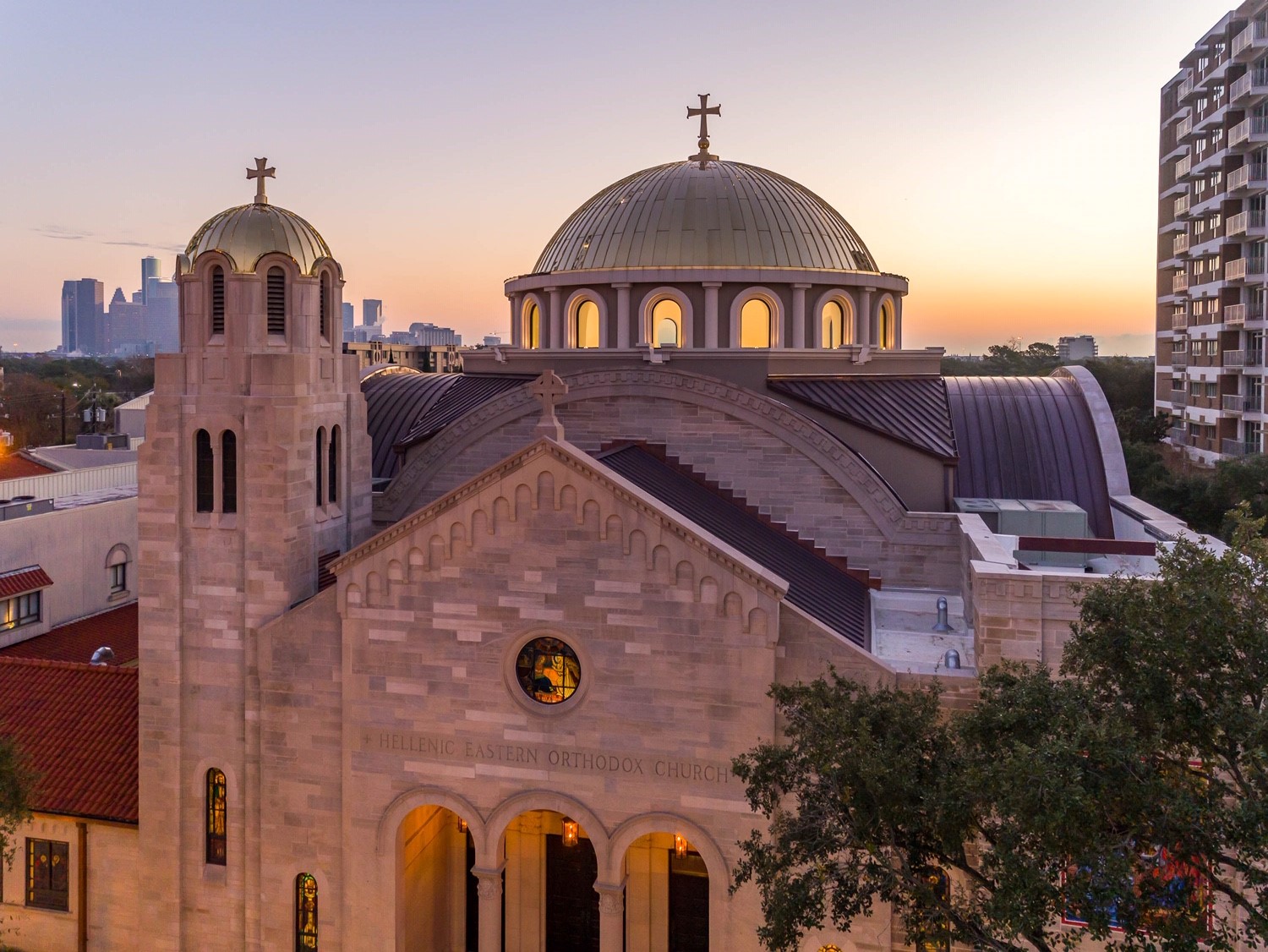 About Us
Our History /
Our Community
In 1917, a handful of Greek immigrants formed what is today one of the largest Greek Orthodox communities in the United States. The vision, foresight and dedication of those few faithful immigrants laid the groundwork for what exists today. From its original location in downtown Houston (what is now Tranquility Park) to the sprawling grounds that border Yoakum Boulevard, Annunciation Greek Orthodox Cathedral has become a major force in the religious and social communities that comprise Houston today. Part of the proceeds from the Greek Festival have helped many people through donations to various charitable organizations, such as Children's Assessment Center, S.E.A.R.C.H., Houston Area Women's Center, Covenant House, Texas Emergency Aid Coalition (EAC), and the Star of Hope Mission.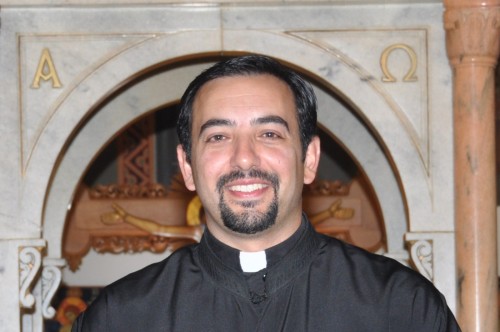 Fr. Michael Lambakis
Dean of AGOC
$10.00
Souvlaki
Seasoned and marinated beef tenderloin cubes with onions, prepared over burning coals
$7.00
Sausage on a Stick
Seasoned chicken with spinach and Feta
$8.00
Pastitsio
Baked macaroni with beef filling and Romano cheese topped with béchamel sauce
$10.00
Greek Salad
Lettuce with tomatoes, cucumbers, onions, Greek olives, Feta cheese, Greek salad dressing
$3.00
Spanakopita
Spinach and Feta cheese rolled in filo
$3.00
Tiropita
Triangular shaped cheese filled filo
$3.00
Dolmades
Grape leaves stuffed with ground beef and rice
$1.00 ea
Keftedes
Spiced meat balls
$17.00
Classic Dinner Plate
Fixed plate includes Pastitsio, 2 Keftedes (meat balls), Tiropita, and Spanakopita. No Substitutions.
3.00
Almond Cookies
Greek almond shortbread cookie
$3.00
Baklava
Nuts, butter & spices in layers of filo pastry, topped with honey syrup
$3.00
Finikia
Sweet honey cookie with various spices, topped with nuts
$5.00
Koulourakia (6 for $5)
Six twisted butter cookies - great for dunking!
$3.00
Kourambiedes
All-butter cookies with toasted almonds, topped with powdered sugar
$8.00
Loukoumades
Hot honey puffs
$5.00
Thea Mary's Rizogalo
Rich 'n creamy rice pudding topped with cinnamon
$5.00
Never-on-Sundae
Vanilla ice cream topped with baklava sprinkles
$8.00
Tsoureki
A loaf of famous Greek sweet bread
$7.00
Fix Beer (from Greece)
$25.00
Greek Cookbook
50th Anniversary Special Edition Original Greek Festival Cookbook
Friday
October 4
12:30, 1:30, 2:30, 6:30, and 7:30 PM
Saturday
October 5
1:30, 2:30, 3:30, 5:00 (Great Vespers), 6:30, and 7:30 PM
Saturday
October 5
11:30am, 12:30pm, 1:30pm, and 2:30pm
Thursday
October 3
6:30, 7:30, 8:30, and 9:00 PM
Friday
October 4
6:30, 7:30, 8:30, and 9:00 PM
Saturday
October 5
5:00, 6:00, 7:00, 8:00, and 9:00 PM
The films "Never on Sunday" and "Zorba the Greek" introduced Greek dance to moviegoers around the world, but most visitors to the Original Greek Festival may not realize that modern Greek dancing retains much of its identity from ancient times, as has the Greek language. Dance is a living vital force in the Greek way of life, and its spirit brings people together with a true feeling of camaraderie. It's a fundamental aspect of Greek religious festivities, national holidays, and family celebrations such as weddings and baptisms – events that center around the church life of Orthodox parishioners.
The dances are divided into three main groups, and each dance reflects the culture, customs and traditional costumes of its particular region. A dance is either from the islands (nessiotika); the mainland (demotika); or popular (laika), meaning it is danced throughout Greece.
We hope you enjoy these performances.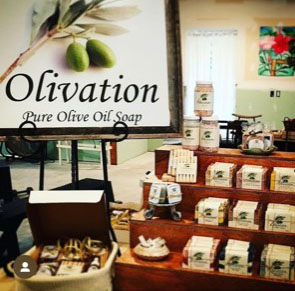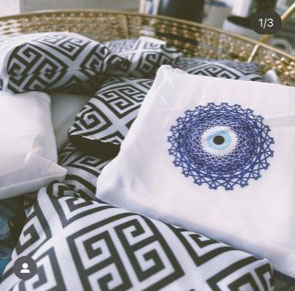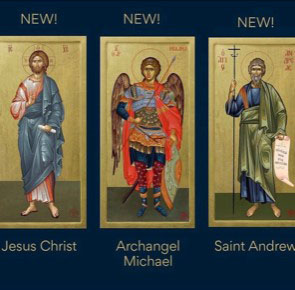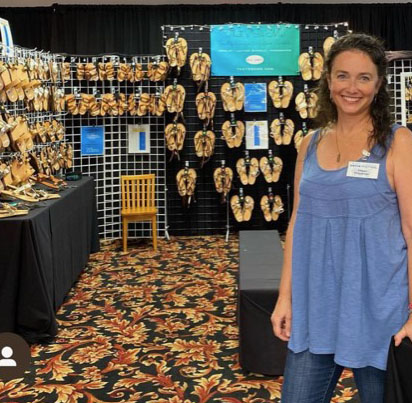 CRAFTS, GIFTS, AGORA, ICONS, ETC.