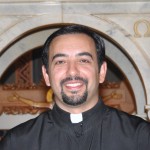 In 1917, a handful of Greek immigrants formed what is today one of the largest Greek Orthodox communities in the United States. The vision, foresight and dedication of those few faithful immigrants laid the groundwork for what exists today.
From its original location in downtown Houston (what is now Tranquility Park) to the sprawling grounds that border Yoakum Boulevard, Annunciation Greek Orthodox Cathedral has become a major force in the religious and social communities that comprise Houston today.
Part of the proceeds from the Greek Festival have helped many people through donations to various charitable organizations, such as Children's Assessment Center, S.E.A.R.C.H., Houston Area Women's Center, Covenant House, Texas Emergency Aid Coalition (EAC), and the Star of Hope Mission.
THE GREEK CONNECTION
Learn more about our Orthodox Christian Faith.
www.goarch.org
Learn more about Greece from the Greek Embassy.
www.greekembassy.org
Get travel information from the Greek Tourism Organization.
www.visitgreece.gr